Keep your landline number
The landline switch-off in the UK is happening. By 2025 it won't exist. Move your landline to the cloud with 2ndNumber for the best landline deal ever. Learn how with our YouTube video.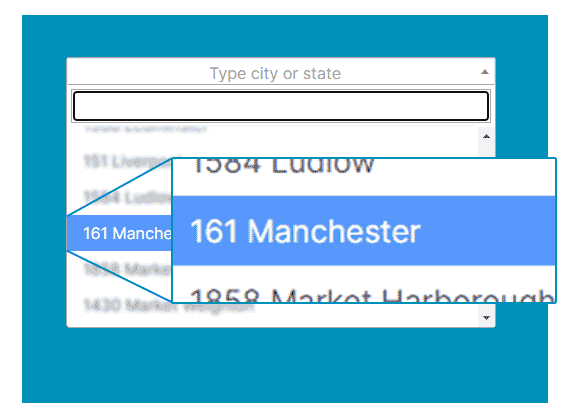 Cloud landline features for £3.49 /month
We move your landline number to the cloud where it will live independent of a physical phone socket. It will work just the same but with extra features:
| | | |
| --- | --- | --- |
| Divert calls to your mobile | Make calls over WiFi or our app | Send SMS messages |
| Cheap local & international calls | Create business phone menus | Create chatbots for websites |
Landline number on a mobile phone
Move your landline to 2ndNumber and have our app receive calls on your Android or iPhone. That's right - two numbers on one phone. Watch how.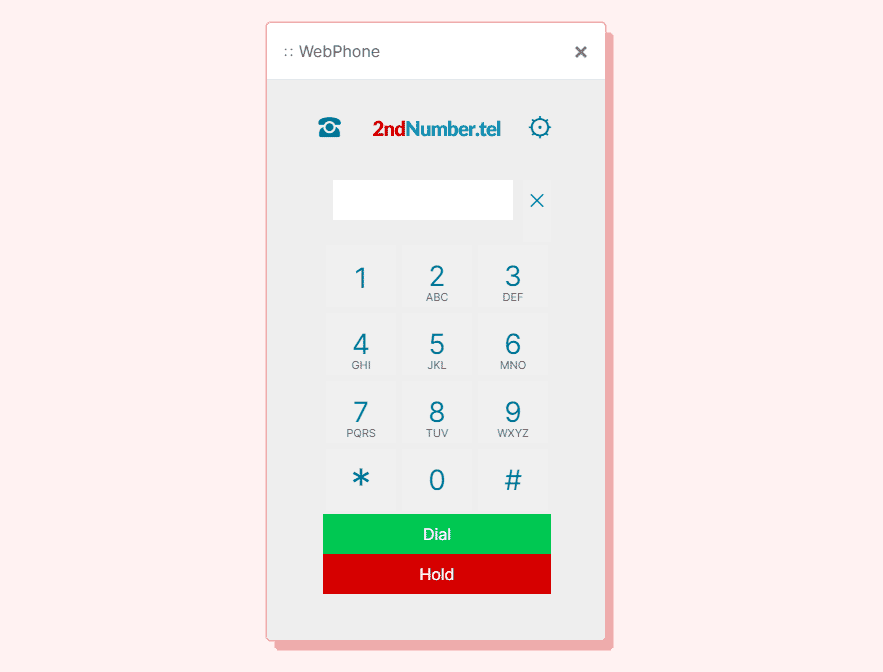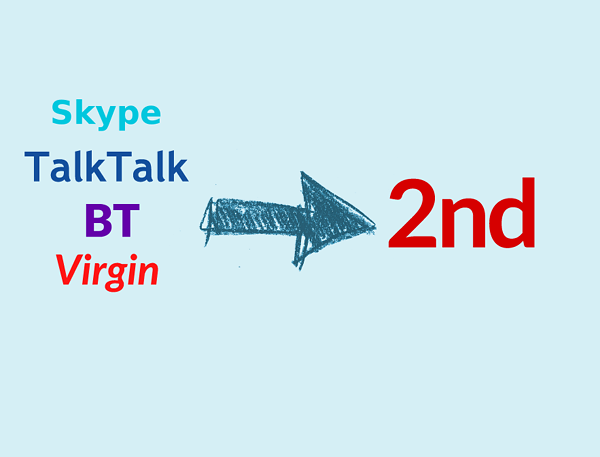 We make it easy for you to move - just sign up with 2ndNumber for free and when you log in to our dashboard, we'll ask you some simple questions to get the number moved to us.
After that it's just £3.49 /month.
Divert to mobile in a jiffy
You probably don't use your landline much, but your GP still has it, your bank still has it and your auntie still uses it. So why not just divert the landline to your mobile number? You receive the calls just the same but with the convenience of receiving them in your pocket.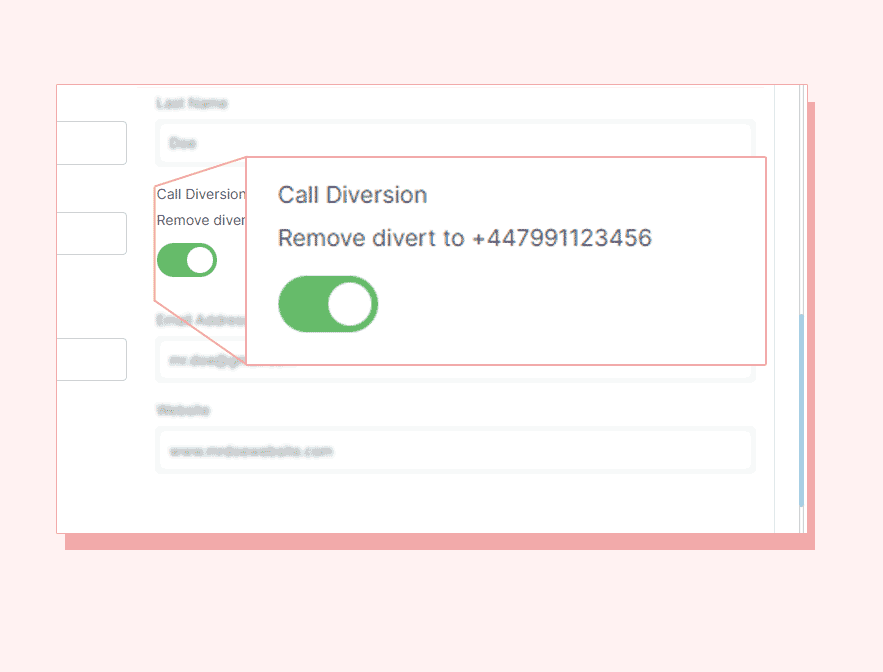 Cheap calls international and domestic
The cost of calling is MUCH cheaper than your landline. All of our plans are bundled with free minutes and if you do need to call abroad, you don't have to panic like you did with your landline - even calling Australia is barely a penny a minute!
Use your landline number, whatever your location
The beauty of having a number in the cloud is you can take it anywhere in the world. Make and receive calls from your landline number from Spain, America, Timbuktu - all without roaming charges.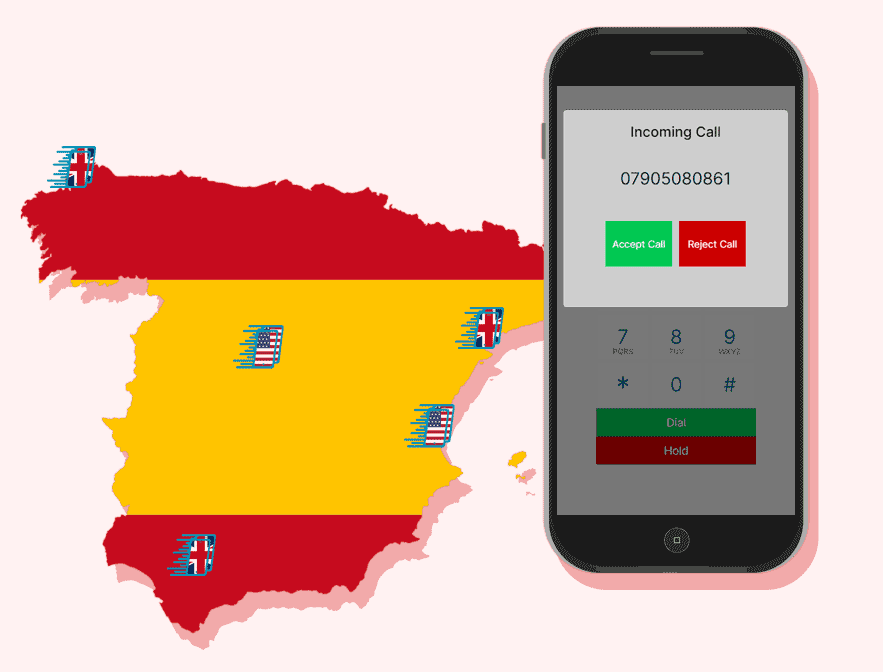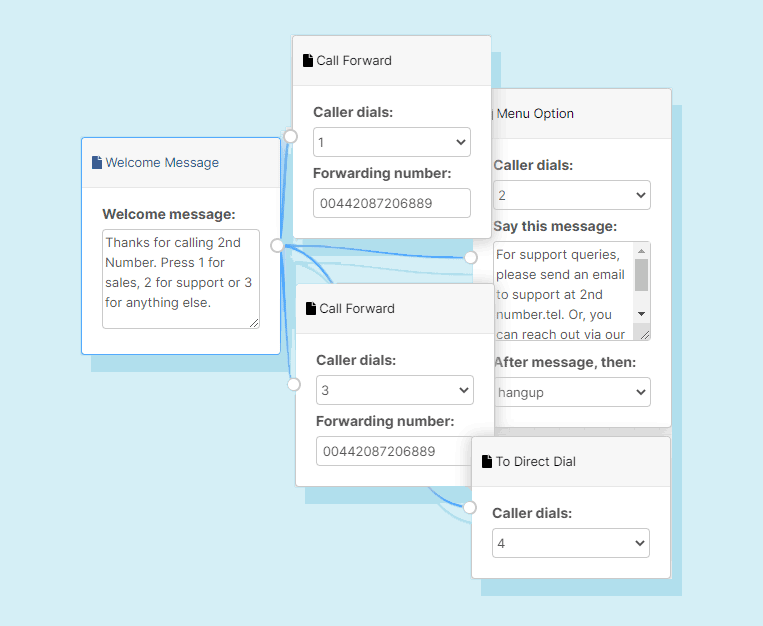 Business features if you need them
If you're fed up answering the few calls you get on your landline, then set up a customer service phone menu for any volume of incoming customer service calls. Interactive Voice Response (IVR) menus you can set in just a few minutes, in a male or female voice and your choice of language or accent. You set the rules whether you want to answer the call or not!
We know you can't send SMS to a landline number, but with 2ndNumber you can send SMS FROM a landline number. Use the bundled SMS credits to send texts to business contacts and friends.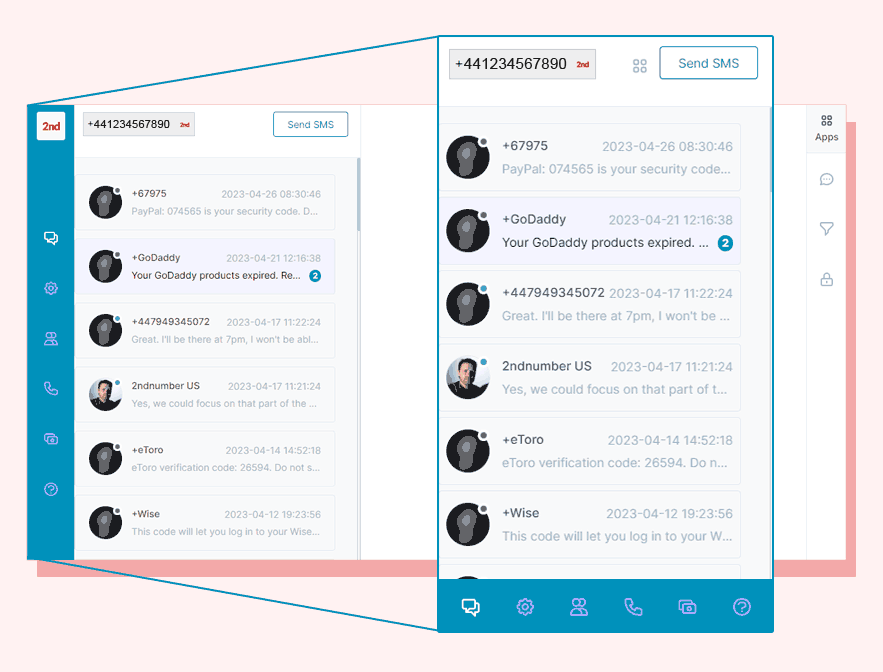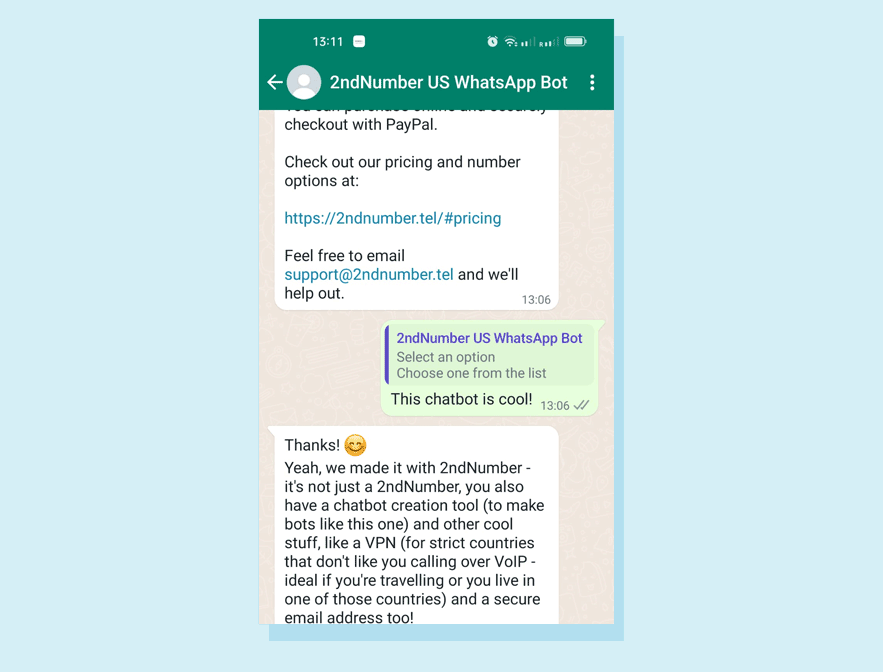 WhatsApp chatbot creator for landline numbers
Super charge your landline number and use it like an additional virtual SIM card in your phone or on your computer and use it to set up a WhatsApp Business Account, a WhatsApp chatbot and a website chatbot.